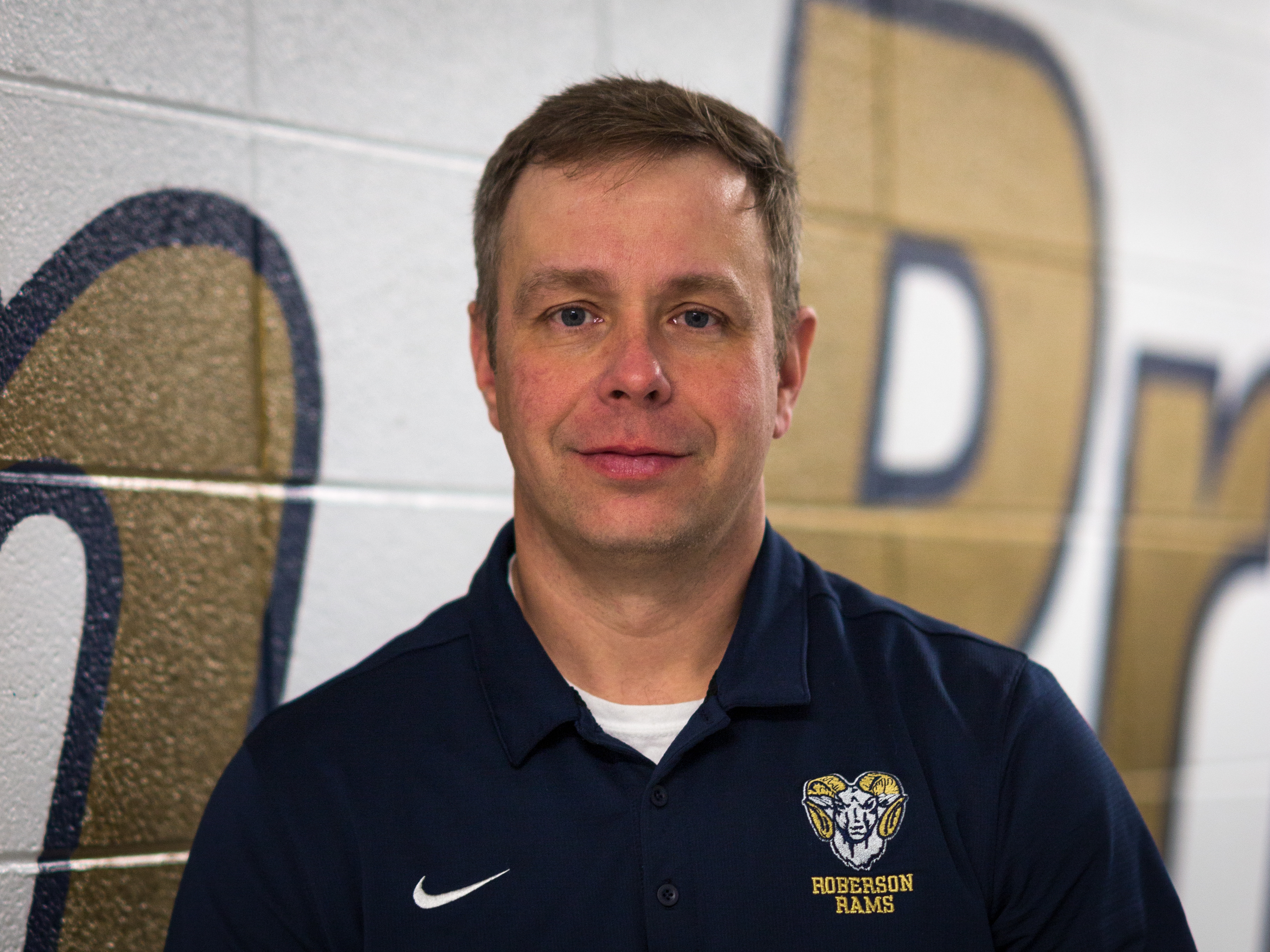 Principal - Nathan Allison
Mr. Nathan Allison, a lifelong resident of Buncombe County, is in his twenty sixth year as an educator in Buncombe County Schools. After graduating from Owen High School, he went on to receive his undergraduate degree in Mathematics from UNCA and his masters in School Administration from Western Carolina University. He served Reynolds High School for seventeen years as a math teacher and assistant principal before becoming the founding principal of Buncombe County School's first STEM school, Nesbitt Discovery Academy. The Roberson community became his home in 2018 when he transitioned into the role of Principal of TC Roberson High School.
Well-known in the school for his friendly personality, Mr. Allison demonstrates his genuine interest in the students and their activities and achievements. His time in the classroom and administration have given him the knowledge and experience needed to partner with the Roberson faculty to see increased and sustained student achievement in academics, athletics, and the arts. He has worked to expand course offerings to include numerous A-B Tech classes, Project Lead the Way engineering and biomedical classes, advanced electives in the core departments, and other unique courses in the Career and Technical Education department. Mr. Allison emphasizes the importance of collaboration, celebrating success, and believing in all students' ability to learn. He truly embodies the spirit of the Ram Family.